它说
它说(Touch Virutal)是国内首个ARVR流量营销内容制作工具,为品牌方、企业主提供制作ARVR内容解决方案。
介绍
http://www.touchvirtual.cn/tashuo.html
它说(Touch Virutal)是国内首个ARVR流量营销内容制作工具,为品牌方、企业主提供制作ARVR内容解决方案。AR互动营销方案、VR720度全景沉浸式体验店铺可落地京东、天猫、百度、返利等电商及导购平台,同时也可成为品牌社交媒体投放微信广告、朋友圈、小程序等热门媒介的创意传播素材,有效提升转化;ARVR品牌快闪店互动解决方案可有效结合超品日、欢聚日等重要营销节点,助力品牌打破线上和线下的营销边界。最新推出的工具平台可一键快速生成"线上快闪店",区别于电商货架式店铺购买,让消费者看所爱看,买所需买,引发情感共振刺激购买。
它说利用移动端灵活的ARVR内容呈现,打破同质化营销困境,获取更多品牌中心化流量。
Touch Virutal is the first ARVR maker to market online ARVR traffics in china. It provides content solutions for varity brands and business owners. 
So far, Touch Virutal has been successfully launched its 720-degree panoramic immersive experience displaying online shops on Jingdong, Tmall, Baidu, rebate and many other e-commerce platforms, Touch Virutal can also be used as a social media platform to delivery ads on wechat, online mini apps etc.. to expand brand influences and improve the competitiveness. 
ARVR's oneline flagship shop provides interactive solutions that can effectively combine the important marketing time such as the 'super-day' and the 'gathering-day' to help the brand blur the edges between online and offline interactions. 
The newly launched platform can even help us create the "online flagship shop" in one button, which is different from the regular online shelf-shopping purchase, it allows consumers to watch what they love, buy what they want, and trigger emotional resonance to stimulate purchasing passions.
Touch Virutal can be used to present the ARVR contents more flexiblely on the mobile side to break the homogenization marketing dilemma and obtain more brand-centric traffic.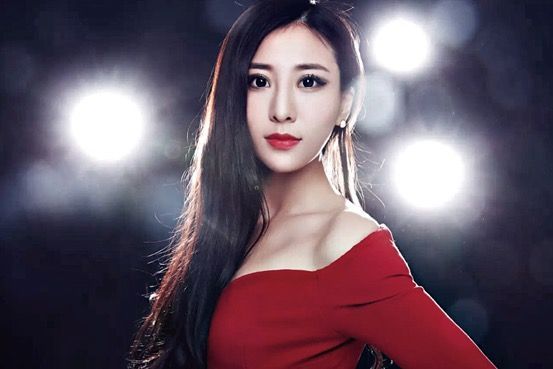 Blair Lee
电视及网络节目主持人
资深媒体广告人
虚拟现实/增强现实行业优秀女性创业者
曾创办Digital Linker —领先的数字营销机构,服务LVMH 携程 强生及移动互联网领域等众多知名客户2015年底创办国内首个虚拟现实第三方服务机构它说。
现任它说信息科技服务(上海)有限公司首席执行官,它说是目前国内最大的虚拟现实行业企业级商业应用服务机构,已和全球百余家知名品牌达成战略合作伙伴关系,ARVR虚拟营销工具近百个,为不同行业客户产生巨大商业价值。首创VRM 虚拟现实行业第一监测工具。被誉为"VR+AR行业最具商业潜力的创业形态。" 它说在2016年被推举为中国虚拟现实促进委员会首批会员单位。它说CEO被推举为促进委员会副理事长,任期5年。
Blair具有极强的商业敏感度,在如何将虚拟现实技术和增强现实技术结合于商业营销领域具有极为丰富的经验。
它说利用ARVR技术创造全新的生动的消费营销场景,并且让消费者在身边感受到技术带来的便利。
Blair Lee
CEO of Touch Virtual
Blair is the CEO of Touch Virtual and one of most respected AR/VR marketing professionals in China. She is also a leading expert in Chinese consumer psychology and Chinese advertising market. Her unique combination of Chines virtual-tech marketing, plus more than five years'experience in serving renowned global and local clients like LVMH, Ctrip Johnson & Johnson and 10 clients in mobile Internet industry, has made her a leading expert in the cross-culture management of brand architecture and brand building.
Touch Virtual was founded in the end of 2015, which is the first and largest virtual-tech(AR&VR) marketing service platform in China. More than 100 well-know brands had developed strategic partnership with Touch Virtual and they also highly recognized its strength in terms of AR/VR business application. Since 2016, with the leadership of Blair, Touch Virtual had developed nearly hundreds of virtual-tech marketing tools, providing industry's customized total solutions with huge business value. Touch Virtual is trying to use the technologies to visualize the digital marketing experience. Consumers can feel their connection with brands and products before, during and after their consumptions. They can better understand the products and improve their own lives.
Blair Lee also founded a leading digital marketing agency named Digital Linker in 2014. Media commented that, with the strong business sensitivity, Blair Lee is experienced in terms of combining virtual reality and augmented reality technology with marketing, business.