正文
好耶集团
好耶成立19年,2000年初获得国际著名风险投资商IDGVC的投资,在之后的五年里,好耶保持了每年超过100%的高速增长。 好耶目前在中国上海、北京、深圳、广州、杭州均设有分支机构。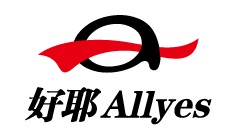 1. 公司简介
一. 19年行业服务经验领衔
好耶成立19年,2000年初获得国际著名风险投资商IDGVC的投资,在之后的五年里,好耶保持了每年超过100%的高速增长。
好耶目前在中国上海、北京、深圳、广州、杭州均设有分支机构。
二. 全程数字整合营销方案提供商
好耶拥有资深的网络营销策划和服务团队,致力于为客户提供基于用户触点的全程数字整合营销解决方案。凭借对数字用户的深入洞察、对数字媒体的精准把握和对数字广告技术的充分应用,好耶将为客户提供包括互联网和移动互联网领域的品牌数字营销、效果营销、搜索引擎营销、社会化媒体营销、数字互动平台建设、电子商务解决方案和数字化终端渠道解决方案等全方位的服务。
好耶广告为广告主提供基于用户触点的全程数字整合营销解决方案:以广告主全方位、全覆盖网络营销需求为导向,在充分用户洞察、调研以及用户习惯及数据分析挖掘的基础上,借力网络营销第三方集成系统解决方案(开放采用第三方广告技术提供商的数据营销资源并以好耶的标准加以优化而输出的解决方案),为广告主提供包括从广告策划、媒体采买及售后分析到搜索营销、内容营销、社会化营销、创意服务、平台建设及精准广告等在内的营销渠道整合优化服务,并最终实现消费者生命周期价值的提升和客户忠诚度的提高。
好耶广告是本土历史悠久、具有较高品牌知名度的互联网广告公司,一直专注于互联网广告领域,并根据互联网广告的发展适时调整服务内容和方式。好耶广告已与190多家国内外知名品牌广告主建立了长期合作关系,拥有了一大批服务期限在3年以上的优质客户,前二十大客户的年营业收入基本保持在千万元以上。服务客户涵盖汽车、快速消费品、母婴、电商、金融以及医药保健等多行业领域。
三. 专业团队、创新服务
数字营销公司最重要的资产便是专业人才。团队构成、员工素养及职业操守是数字营销公司能否持续发展的关键因素。公司已形成了系统的人才激励机制,积累了一支具有丰富经验的资深数字营销专家团队,中层以上的资深骨干人员在公司服务年限平均达到5年以上,管理团队的专业性及忠诚度使公司在同行业中具备明显竞争优势。
2. 2016年好耶在数字营销领域的成绩
2016年第七届金鼠标•数字营销大赛
☆ 2016年第七届金鼠标•数字营销大赛
奖项类别
年度十佳数字营销代理公司
新好耶数字技术(上海)有限公司
☆ 上海市广告协会
Shanghai Advertising Association
奖项类别
上海市广告协会30周年杰出贡献单位
新好耶数字技术(上海)有限公司
☆ 2016年第七届虎啸奖
奖项类别
年度营销驱动力大奖 新好耶数字技术(上海)有限公司
☆ 第八届金网奖
奖项类别
2016年度网络营销最佳数字代理机构
新好耶数字技术(上海)有限公司
☆ 2016金i奖
奖项类别
年度最佳整合营销代理公司
新好耶数字技术(上海)有限公司
3. 2016年服务的主要客户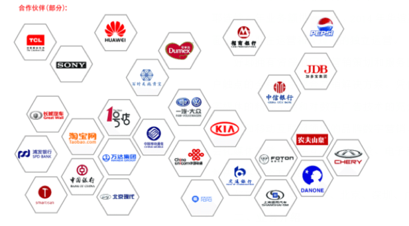 百事、达能集团(多美滋、脉动)、加多宝、统一企业、农夫山泉、李锦记、亨氏、一汽大众、上海通用、起亚、北京现代、奇瑞、吉利、华泰汽车、长城汽车、招商银行、浦发银行、中信银行、兴业银行、上海联通、京东商城、一号店、亚马逊、苏宁易购、凡客诚品、施贵宝、养生堂、健安喜、康美药业、雀巢营养品
4. 好耶自媒体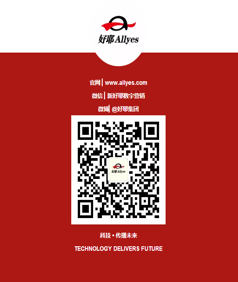 1. About Allyes
I. Leading role with 19 years experience in Advertising
Allyes was founded 19 years ago and it was acquired by IDGVC, a world famous venture capital firm, in early 2000. For five years after that, Allyes had always been growing fast with its annual rate at 100%.
At present, Allyes established headquarter on Shanghai and has set up branches in other parts of China including, Beijing, Shenzhen, Guangzhou and Hangzhou.
II. All-in-one digital integration marketing solution provider
Allyes has senior team members for Internet marketing plans and services who are engaged in providing customers with all-in-one digital integration marketing solutions on the basis of the users' touch-points. Having keen insight into the digit users, the precise mastery of the digital media and adequate application of the digital advertisement technology, Allyes shall provide the customers with all-round services such as the Internet and Mobile Internet (MI) digital branding marketing, performance marketing, search engine marketing, socialization media marketing, digital interaction platform building, E-commerce solution and digitalization terminal channel solution.
All-in-one digital integration marketing solutions provided by Allyes on the basis of the users' touch-points: With the advertiser's all-round and full coverage marketing demand as the orientation, on the basis of adequate customer-relation insight, investigation and in-depth analysis of the customer's habit and data, and with the help of the third party's Internet marketing integrated systematic solution, i.e. the solution optimized as per the standards of Allyes based on the open use of the data marketing resources provided by the third-party advertisement technology supplier, Allyes shall provide advertiser with the integrated and optimized marketing channel service inclusive of advertisement planning, media purchase and after-sale analysis as well as search marketing, content marketing, socialization marketing, creative service, platform building and precision advertisement so as to eventually raise the consumers' expectancy for the life value and the customers' loyalty.
As a time-honored and well-known local Internet advertisement firm, Allyes has been always engaged in the domain of Internet advertisement and often makes timely adjustment of the service modes and contents in light of Internet-ad development needs. So far, Allyes has established long-range cooperative relationship with 190-odd famous brand advertisers at home and abroad. It has a great host of high-quality customers whose service term exceeds 3 years and the annual business income from the 20 top customers has remained above RMB10, 000,000 in general. The Allyes' customers come from various fields such as automobile, fast-moving consumer goods, maternal and child articles, e-commerce, finance, medicine and health products, etc.
III. Specialized teams and innovative services
The specialty talents are the most important assets for a digital marketing firm. The possibility to expand sustainably for the digital marketing firm relies on such key factors as the composition of the team, the cultivation and professional integrity of the employees. The company has formed a talent incentive mechanism and gathered a team of senior digital marketing specialists with rich experience. The key staff members above the middle level have more than 5 years' service term in average and the company has obvious competitive advantages as far as the specialty and loyalty of the management team is concerned.
2. Achievements of Allyes in the digital marketing field in 2016:
☆ The Seventh Golden Mouse Digital Marketing Competition 2016
Awards category
Annual Top 10 Digital Marketing Agency Companies
New Allyes Digital Technique (Shanghai) Co. Ltd.
☆ Shanghai Advertising Association
Awards category
Shanghai Advertising Association 30th Anniversary Outstanding Contribution Units
New Allyes Digital Technique (Shanghai) Co. Ltd.
☆ The Seventh Tiger Roar Award 2016
Awards category
Annual Marketing Driving Force Award
New Allyes Digital Technique (Shanghai) Co. Ltd.
☆ The Eighth Jinwang Award
Awards Category
Best Digital Agency for Network Marketing 2016
New Allyes Digital Technique (Shanghai) Co. Ltd.
☆ Gold i Award 2016
Awards Category
Annual Best Integrated Marketing Agency
New Allyes Digital Technique (Shanghai) Co. Ltd.
3. Main customers in 2016: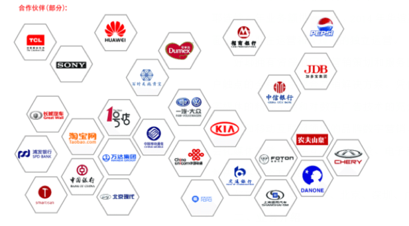 Pepsi, Danone(Dumex, Mizone), GDB, Uni-President China Holdings Limited, Nong Fu Spring, Lee Kum Kee, Heinz, FAW-Volkswagon, Shanghai GM, KIA Motors, Beijing Hyundai, Chery, Keely, Hawtai Motors, Great Wall Automobile, China Merchants Bank, Pudong Development Bank, China CITIC Bank, Industrial Bank, Shanghai Unicom, JD, YHD, Amazon, Suning E-go, VANCL, Squibb, Yang Sheng Tang, GNC, Kangmei Pharmaceutical, Nestle Nutren and so on.
4. Owned-Media of Allyes