央视市场研究股份有限公司
央视市场研究股份有限公司(CTR),是中国国际电视总公司和Kantar集团合资的股份制企业。CTR一直致力于将中国本土经验与全球先进技术相结合,通过连续性调查和定制化专项研究,提供全方位的趋势解读和高附加值的市场洞察,与客户一起深入理解商业环境制定营销决策。
介绍
http://www.ctrchina.cn/index.asp
央视市场研究股份有限公司(CTR),是中国国际电视总公司和Kantar集团合资的股份制企业。CTR一直致力于将中国本土经验与全球先进技术相结合,通过连续性调查和定制化专项研究,提供全方位的趋势解读和高附加值的市场洞察,与客户一起深入理解商业环境制定营销决策。CTR的研究领域包括媒介经营与管理、品牌与传播策略、消费者洞察等诸多专业领域, 尤其在360°营销传播监测、消费者购买与使用行为测量、媒介与消费行为、媒体价值评估等专业研究领域拥有权威的第三方地位和货币型产品。这些优势进一步延续到媒体融合、受众用户化、智能电视、跨平台传播等营销领域。
CTR调研和监测网络覆盖中国500个城市,拥有200万样本的在线调研社区和装机量达20万样本的PC和移动在线行为监测软件。在品牌传播、消费者洞察、互联网和广告监测等方面拥有领先的研究模型和技术应用手段。作为国家统计局认定的首批符合条件的涉外调查机构,参与起草了GB/T26315和GB/T26316两项市场研究行业国家标准,并已获得ISO9001质量管理体系国际认证,项目执行符合ISO20252市场调查行业国际标准规定,连续多年被认定为北京市高新技术企业。
更多资讯,请访问 CTR 官网:www.ctrchina.cn 或关注 CTR 官方微信:CTR 洞察
About CTR
CTR Market Research is a joint venture between China International Television Corporation (CITVC) and Kantar Group. We are committing to integrate China's localized experience with advanced technologies in the world to provide comprehensive market trend analysis as well as value-added insight. Through continuous survey and customized research, we share our in-depth understanding of the business climate with our clients to make better marketing decisions. Our services run across various fields of expertise, including media management, brand and communication strategies, consumer insight and so on. We have notably the authoritative third party status and relevant monetary products in fields of 360-degree marketing and monitoring, consumers' buying and using behavior measurement, media and consumer behaviors and media valuation. Our strengths and advantages can be further applied to the media convergence, customization of audience, smart TVs, cross-platform communication and other marketing areas.
Our network of survey and monitoring covers 500 cities in China, with our online survey community containing 2 million samples and about 200,000 PC and mobile devices having installed our behavior monitoring software. We take the lead by our research models and technologies in brand communication, consumer insight as well as Internet and advertising monitoring. As one of the first qualified foreign-related survey agencies approved by the National Bureau of Statistics of China, CTR participated in the drafting of two national standards for market survey industry, GB / T26315 and GB / T26316. Internationally, we have been certified by ISO9001 and acted in line with the ISO20252 which provides standards for the market survey industry. With all our efforts and achievements, we have been identified as the high-tech enterprise of Beijing Municipality for many years in a row.
For further information, please visit our official website at www.ctrchina.cn, or follow our official account on WeChat (ID: chinainsight).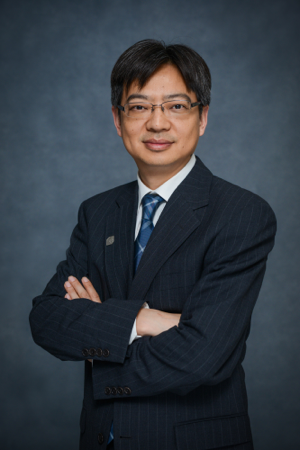 徐立军
央视市场研究(CTR)执行董事、总经理
CTR媒体融合研究院执行院长
徐立军先生长期从事媒体实践与市场研究工作。曾在中央电视台的市场策略研究咨询工作中担任重要角色,负责项目涵盖央视财经频道、新闻频道的战略研究和编排规划,主持开展2012年全国电视观众抽样调查项目、全国电视观众生活形态调查项目。在频道经营、受众研究及数据挖掘方面发挥重要作用,推动并参与了《电视收视率调查准则》国家标准(GB/T30350-2013)的制定出台。2015年发起成立国内第一家媒体融合研究院,对中国电视发展和媒体融合拥有深刻独到的见解。2017年主导建立旨在覆盖全国所有智能电视机全量数据的智能电视大数据联盟,致力于推动制定符合智能电视大屏特点的广告效果评估标准、促进智能电视产业的快速有序发展。
Xu Lijun
Executive Director & Managing Director of CTR Market Research
Executive Director of CTR Media Convergence Institute
Mr. Xu Lijun has been working on media practice and market research for many years. He played an important role in research and consultation on market strategy, mainly responsible for the strategic study and planning for the CCTV Finance and Economy Channel and CCTV News Channel. He presided over a number of projects, including the 2012 national TV audience sampling survey and lifestyle survey. He also played an important role in channel management, target audience research as well as data mining. He participated in the formulation of the national standard (GB/T30350-2013) of the Television Audience Measurement Guidelines, and initiated the first media convergence institute in China in 2015, with unique insights into the development of TV and media convergence across China. In 2017, Mr. Xu pioneered the founding of the Smart TV Big Data Alliance, which aims to cover the data generated by all smart TVs in China, develop the assessment standard for advertisement effect suited for the big screen of TV and facilitate the rapid and sound development of the smart TV industry.