易点天下
易点天下是一家技术驱动发展的企业国际化智能营销服务公司,致力于为客户提供全球营销推广服务,通过效果营销、品牌塑造、垂直行业解决方案等一体化服务,帮助企业在全球范围内高效地获取用户、提升品牌知名度、实现商业化变现。
介绍
易点天下是一家技术驱动发展的企业国际化智能营销服务公司,致力于为客户提供全球营销推广服务,通过效果营销、品牌塑造、垂直行业解决方案等一体化服务,帮助企业在全球范围内高效地获取用户、提升品牌知名度、实现商业化变现。
作为全球领先的第三方独立广告服务商,易点天下拥有丰富的全球媒体资源。平台数据覆盖全球200多个国家和地区。经过多年的不断积累,公司目前已经和包括Google、Facebook、Twitter、巨量引擎、Pinterest等在内的全球头部与中长尾优质媒体及平台建立了长期稳定的合作关系。目前,易点天下累计实现应用安装、用户注册、商品销售等商业效果转化超过5亿次,覆盖独立设备超过70亿台,遍及全球238个国家和地区,单日最高有效转化达到百万量级。
易点天下总部设在西安,同时在北京、上海、深圳、香港、美国、印度、德国、日本、韩国等国家和地区设有子公司。客户涵盖跨境电商、工具应用、内容分发和游戏等行业,其中包括阿里巴巴、腾讯、网易、快手、爱奇艺等知名企业。
Eclicktech is a As an international technology-driven enterpriseoriented marketing service provider, providing international intelligent marketing services, which is Eclicktech remains committed to provide customers with providing global marketing and promotion servicesservices to customers. Eclicktech help enterprises enlarge user scale globally, enhance brand awareness and achieve commercial realization through effects With integrated services covering performance marketing, brand building, building and vertical industry solutions solutions, we are dedicated to supporting enterprises in the efficient acquisition of customers, improvement of the brand recognition and other integrated services,achievement in commercial profits around the world.
As the world's a world leading third-party independent provider for advertising service providerservices, eclicktech Eclicktech has a wealth of global media resources. Platform The platform data of the Company covers more than 200 countries and regions around the world. After years of continuous accumulation, the company now Company has established a long-term and stable relationships with global internet companies, long many leading head and medium & long-tail high-quality media and platforms all over the platforms in the world, such as including Google, Facebook, Twitter, Ocean Engine, Pinterest, etc. At present, eclicktech cumulatively achieve Eclicktech is boasting of more than 500 500 million conversion conversions of application installationinstallations, user registrationregistrations, merchandise sales and other commercial effectsperformance, covering more than 7 billion independent equipment, equipment in 238 countries and regions around the world. At the same time, reaching the highest effective conversion more than reaches a million magnitude level in a single day.
eclicktech is headquartered Headquartered in Xi'an, which has subsidiaries in Eclicktech has established subsidiaries in Beijing, Shanghai, Shenzhen, Hong Kong, the United States, India, Germany, Japan, South Korea and many other countries and regions.. Customers cover cross-border e-commerce, tool applications, content distribution and gaming industries, including Alibaba, Tencent, NetEase, ExpressKwai, Ai Qiyi iQIYI and other well-known enterprises.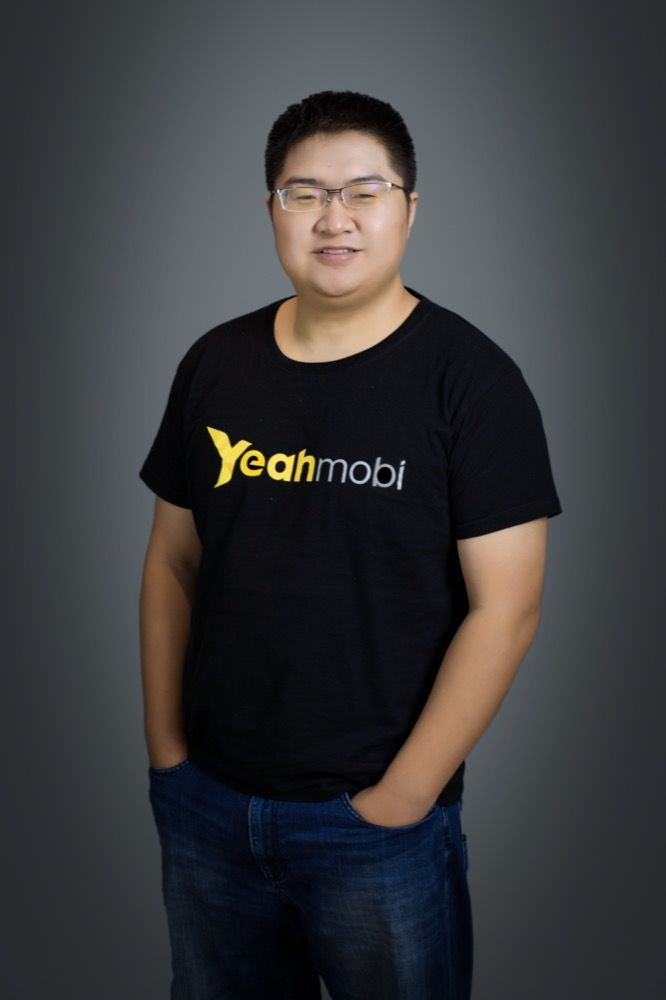 邹小武
易点天下创始人、董事长兼CEO
北京科技大学学士,美国亚利桑那大学工业工程专业硕士。在美留学期间开始创业,于2011年创立中国最早的海外营销平台Yeahmobi;2016年,公司登陆新三板,正式更名为"易点天下网络科技股份有限公司";2018年 公司成为西安首家独角兽企业。邹小武曾先后荣获了"福布斯亚洲30岁以下创业之星"、首届西安市长特别奖等。
邹小武曾说:"希望因为我们公司的存在,能让中国公司的国际化变得更简单,海外先进的技术进入中国市场变得更容易,世界变得更平,全球用户能够更快地享受到移动互联网创新带来的价值和成果。如果能做到这样,我就觉得太好了。"
Peter
Founder, chairman Chairman and CEO of eclicktechEclicktech
Peter is the founderFounder, chairman Chairman and CEO of eclicktechEclicktech.
He is a Bachelor of Science and Technology, Technology from Beijing University of Science and Technology, and a Master of Engineering in Industrial Engineering, Engineering from University of Arizona, USA. While studying in the United States, he started his business and founded Yeahmobi, China's the first overseas marketing platform of China, in 2011. The company landed on the new three boardsCompany successfully listed in National Equities Exchange and Quotations, and officially renamed " as "eclicktech"" in 2016. In 2018, and the Company became Xi'an's the first unicorn enterprise in 2018Xi'an. Peter has successively won the many rewards and honors, like Forbes Asia Under-30 Entrepreneurial Star, the first Xi'an Mayor's Special Award and so onAward, etc.
Peter once said:"expessed that: I hope, we eclicktech can make hope that the internationalization development of Chinese companies easier, our company could make it easier for advanced overseas technology to enter the Chinese enterprise in their business development in overseas market, and make the world a much planar place, and enable more peaceful. We devote ourselves to facilitating the global users around the world to enjoy the value values and results achievements of mobile Internet innovation in a faster and more quicklyconvenient manner. If I can do that, I think it will be great."It would be very excited to achieve such purposes.