Amplifi
Amplifi是电通安吉斯集团重要的媒体投资与战略合作业务部门,致力于在全球范围内显著提升电视、平面、数字与广播媒体的绩效
介绍
Amplifi是电通安吉斯集团重要的媒体投资与战略合作业务部门,致力于在全球范围内显著提升电视、平面、数字与广播媒体的绩效。通过在四大专业领域——媒体投资、全球媒体战略合作、程序化购买(安纳特)以及内容营销的整合运作,充分利用全球化与媒体聚合带来的机遇,为客户及媒体带来优化的增值服务。
About Dentsu Aegis Network
As the media investment and strategic partnership arm of Dentsu Aegis Network, Amplifi is to deliver a demonstrable uplift in media performance across TV, Print, Digital and Radio on a global basis. It operates across four distinct areas of specialization: Investment, Global Media Partnerships, Programmatic buying (AMNET) and Content. Amplifi uses the opportunities presented by convergence and globalization to deliver a value proposition that works for clients and media owners.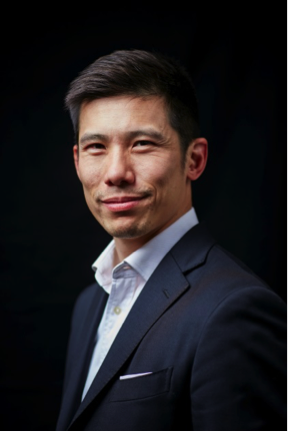 Lawrence Wan (温道明)
Amnet Managing Director, Amplifi China
Lawrence heads Amnet China, the programmatic trading desk unit under Dentsu Aegis Network China (DAN)
He is a Chinese Canadian who's worked across North America and Greater China for over 16 years. His experience spans across leading 4A agency groups in pioneering digital marketing roles to deliver value for global and local brands.
Previously, Lawrence was also the Managing Director at iProspect China, search and performance marketing agency under the DAN. Before joining DAN, he was the Principal Consultant at Effisis Digital. There, he was advising on business and product incubation for various fast-growing digital media start-ups. Other digital marketing roles included Managing Director of GroupM e-Business Solutions in China, General Manager of Digital at Omnicom Media Group (OMG) China, Business Manager at PCCW Directories, Effisis, HK's first pay-per-click contextual search ad network, Euro RSCG Interaction HK, and Modem Media.
Active digital marketing evangelist, participating in industry events speaking at AD:Tech, CAA, CASBAA, DCCI, DSZR, ROI Festival, and SES, along with regularly contributing to industry trade press including Campaign Magazine, Ad Age and AdExchanger.cn.