银联智策
银联智策顾问(上海)有限公司是中国银联旗下专门从事大数据分析和战略咨询业务的子公司,定位于集大数据分析和应用服务平台于一体的高科技公司。
介绍
银联智策顾问(上海)有限公司是中国银联旗下专门从事大数据分析和战略咨询业务的子公司,定位于集大数据分析和应用服务平台于一体的高科技公司。智策秉承"数据创造价值、策略提升效率、创新引领变革"的经营理念,在充分挖掘海量交易数据基础上,依据云计算、人工智能等新兴前沿技术,致力于以数据和技术驱动基于场景的服务创新与效率提升,着力打造"人工智能+"新业态,建设中国大数据领军企业,为产业各方赋能。
经过多年的高速发展,智策不仅聚集了国内外优秀的大数据人才,形成了具备核心竞争力的数据产品和服务,沉淀了具有自主知识产权的技术,取得了成功的商业回报,也有力促进了中国大数据技术产业创新和国内大数据商用市场发展,是中国大数据行业的先行者和引领者。
目前,公司聚焦"大数据+科技"的应用,业务涵盖数据加工、开发环境、分析方法、场景应用、产品输出、售后管理等全产业链条,主要产品为大数据智能解决方案,助力客户拥抱大数据和人工智能时代,在经济发展新常态下发掘产业升级新动能。
公司与海内外知名高校开展了广泛的产学研合作,取得了多项有影响力的研究成果,是国家高新技术企业、上海科技小巨人企业、上海市"专精特新"企业、上海软件企业高成长百强单位。
UnionPay Advisors is a subsidiary of China UnionPay, which specializes in big data analysis and strategic consulting business. It is positioned as a high-tech company integrating big data analysis and application service platform. Adhering to the business philosophy of "data creates value, strategy improves efficiency, and innovation leads change", based on the full exploration of massive transaction data, and in accordance with new cutting-edge technologies such as cloud computing and artificial intelligence, Zhice is committed to driving scenario based service innovation and efficiency improvement with data and technology, striving to create a new business form of "artificial intelligence +", and building a leading enterprise of big data in China , empowering all parties in the industry.
After years of rapid development, Zhice has not only gathered outstanding big data talents at home and abroad, formed data products and services with core competitiveness, precipitated technologies with independent intellectual property rights, and achieved successful commercial returns, but also effectively promoted the innovation of China's big data technology industry and the development of China's big data commercial market. It is the pioneer of China's big data industry And leaders.
At present, the company focuses on the application of "big data + technology", covering data processing, development environment, analysis method, scenario application, product output, after-sales management and other whole industry chains. Its main products are big data intelligent solutions, which help customers embrace the era of big data and human intelligence, and explore new energy for industrial upgrading under the new normal of economic development.
The company has carried out extensive industry university research cooperation with well-known universities at home and abroad, and has made a number of influential research results. It is a national high-tech enterprise, a small giant of science and technology in Shanghai, a "specialized and special new" enterprise in Shanghai, and a top 100 high growth unit of software enterprises in Shanghai.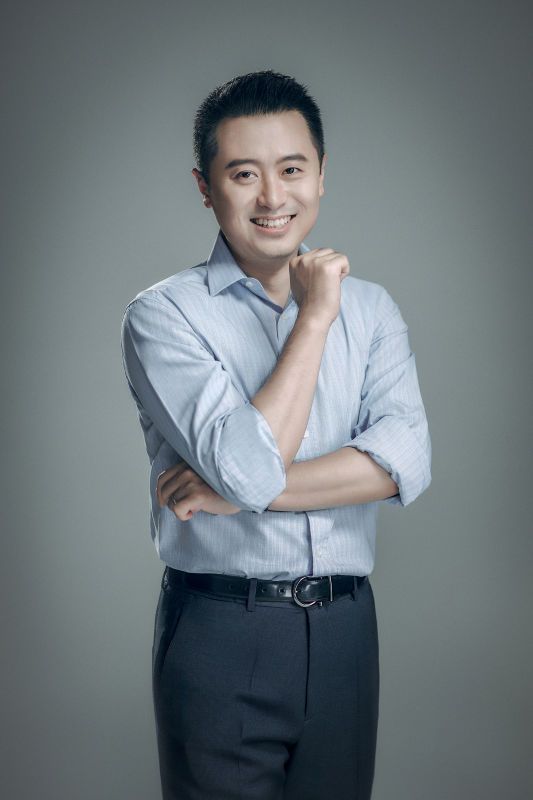 赵萌
银联智策(Unionpay Advisors)创始人、CEO
上海市公共数据开放专家委员会委员
上海市浦东新区知联会理事
赵萌先生毕业于清华大学,先后获管理信息系统专业学士学位、管理科学与工程专业硕士学位;后赴美留学,毕业于杜克大学,获得商学院运营管理专业硕士学位。2005年至2013年在美国曾任职于第一资本银行、美国银行和巴克莱银行等全球顶尖金融机构,在经济周期的不同阶段中,积累了产品战略、风险防控以及市场营销等方面丰富的实战经验。2012年12月,赵萌先生回国和中国银联合资成立了集数据分析和应用平台于一体的国家高新技术企业银联智策,在"让从数据产生价值更容易"的思路指引下,银联智策快速发展成为中国大数据领军企业。同时,赵萌先生是清华大学经济金融数据研究中心执行主任和康奈尔大学中国经济研究所的顾问委员。
Zhao Meng
Founder and CEO of UnionPay advisors
Member of Shanghai public data open expert committee
Director of Shanghai Pudong New Area young and middle aged intellectuals Association
Zhao Meng graduated from Tsinghua University with a bachelor's degree in management information system and a master's degree in management science and engineering. Later, he went to study in the United States and graduated from Duke University with a master's degree in operation management from business school. From 2005 to 2013, he worked in the first capital bank, Bank of America, Barclays Bank and other top financial institutions in the world. In different stages of the economic cycle, he has accumulated rich practical experience in product strategy, risk prevention and control, and marketing. In December 2012, Mr. Zhao Meng returned to China and jointly established China UnionPay intelligent policy, a national high-tech enterprise integrating data analysis and application platform. Under the guidance of the idea of "making it easier to generate value from data", the intelligent policy of UnionPay developed rapidly into a leading enterprise of big data in China. At the same time, Mr. Zhao Meng is executive director of the center for economic and financial data research of Tsinghua University and an advisory member of the China Institute of economics of Cornell University.